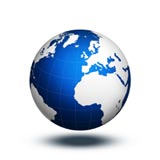 Welcome to Aircraft Support And Services, Inc.
Aircraft Support and Services, Inc. has been a leading supplier of parts and services to the aviation industry for more than 20 years. Our goal is to provide you with your required part or accessory, at the best price available and within the shortest time possible. 
Commitment to Service & AOG Support
We believe our loyal customer base can be attributed to this focus on professional and courteous customer service, including total spares support, and 24-hour AOG service. Our approach is tailored to fit the needs of each individual customer and we are continuously seeking ways to improve our efficiency, passing along cost savings to our customers while maintaining the quality of our products and services.
We offer a consistent and reliable flow of parts, accessories and services to customers in an industry which is time-critical and quality driven.
Quality Products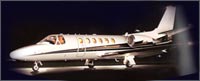 Personal attention is given to each and every item that is received into our warehouse, and our diligence is exceptional in the selection and quality of every component that we source or stock in our facility. You can count on the quality when you purchase from us, and we ensures that our parts have full trace and documentation.
If you require an aviation part that we do not have in stock, our strong relationships with manufacturers mean that we can usually satisfy and deliver any order within a short timeframe. We can accommodate all your needs. Contact us today with your requests.
4906 Patch Road, Orlando, Florida  32822 | Tel.: 407-381-1078, | Fax:  407-381-5891 | Email:
Copyright © Aircraft Support and Services, Inc. All rights reserved. Site Design & Maintenance by 95 Degrees Design