ABOUT US
Mission Statement:
Aircraft Support and Services, Inc.'s mission is to provide FAA, EASA, and OEM certificated quality aircraft parts and repair management of aircraft components, at competitive prices with on time delivery and exceptional customer service, recognizing that our customer's personalized treatment is the base of our business success.
About Us: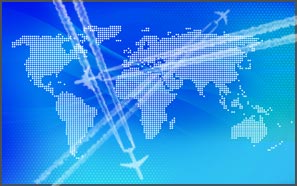 Since 1987 Aircraft Support and Services, Inc. has been conveniently located in Orlando, Florida, just two miles from the Orlando International Airport.  We maintain a fully staffed, state of the art facility tailored to ensure that our performance meets the highest standards of quality customer's satisfaction.   Our mission is to better satisfy the needs and expectations of our customers, with every single business experience.  We achieve this by continuously improving and monitoring all critical demands by striving to deliver our aviation products on time and cost efficiently.  We specialize in servicing the domestic as well as the international markets including but not limited to: United States, Europe, Middle East, India and Far Asia.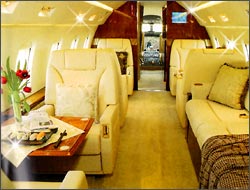 We have a large inventory and support a wide variety of aircrafts such as Airbus, Boeing, Bombardier, Beechcraft, Cessna, Douglas, Embraer, Fokker, Falcon, Global Express,  Hawkers, Learjet,  and Helicopters just to mention few.   We, at Aircraft Support and Services, Inc., recognize that "Time is Money, and downtime is Lost Money", we recognize the "truth" of this statement, because we supply FBO's, airlines, and executive operators around the world.   We offer strong customer relationships and excel by personalizing the customer's needs by going the extra mile to meet all your aircraft requirements around the clock, seven days a week.

Having the direct backup of an FAA repair station, Aircraft Support and Services Inc., can become your reliable source for aircraft parts and also for aircraft parts repair management.  This will be your "One Stop- Purchases and Repairs" Company. We recognize that it takes more than sales of aviation products, certainly it takes sincere service, and outstanding follow up from the moment the request is received, until the unit is finally delivered to your facility or final destination.   Remember we will be your "One Stop Shop" for all your spare parts components and repair management.